Peanut varietal improvement for Thailand and the Philippines
Approach
Dr. Ron Gibbons, head of the groundnut improvement program at ICRISAT and member of the Peanut CRSP board of directors, served as cooperator for NCS/BCP in both countries. ICRISAT provided technical advice, made germplasm available and assisted in the training of both Thai and Filipino scientists.
The goal of this project was to aid in the establishment of peanut breeding-pathology-agronomy programs in Thailand and the Philippines capable of developing and utilizing varieties that produce high yields  under  the cropping systems of Southeast Asia.
Focus
Prodcuer values
Principal Investigator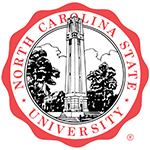 Dr. J.C. Wynne, North Carolina State University, breeder
Cooperators
Dr. H.T. Stalker, breeder-cytogeneticist, North Carolina State University
Dr. M.K. Beute, plant pathologist, North Carolina State University
Dr. W.V. Campbell, entomologist, North Carolina State University
Dr. G.H. Elkan, microbiologist, North Carolina State University
Philippines project coordinator
Dr. Ricardo Lantican, director of the Institute of Plant Breeding (IPB), Los Banos, Philippines
Philippines collaborators
Edilberto Redona, breeder,IPB
Rodante Tabien, breeder, IPB
Leonila A. Lantican, breeder, IPB
Dr. Lina Ilag, pathologist, IPB
Pau, pathologist; Paningbatan, pathologist, IPB
Dr. Candida Adalla, entomologist, IPB.
Philippines cooperators
Dr. Rustico Santos, agronomist, Isabella State University
Silvino Tejada, agronomist, Cagayan State University
Delia Concepcion, Bureau of Plant Industry, Tupi Experiment Station
Philippines country coordinator
Dr. Dely P. Gapasin, director of research, PCARRD
Thailand coordinator
Dr. Arwooth Nalampang, Thailand Department of Agriculture, agronomist
Thailand collaborators
Dr. Vichitr Benjasil, breeder, Department of Agriculture, Bangkok
Preecha Surin, pathologist, Kasetsart University
Dr. Aree Waranyuwat, breeder, Kasetsart University
Dr. Tharmmasak Sommartaya, pathologist, Kasetsart University
Dr. Orapin Bhumibhamon, microbiologist; Khon Kaen University
Dr. Aran Patanothai, breeder, Khon Kaen University
Dr. Orapin Bhumibhamon, microbiologist, Khon Kaen University
Dr. Sopone Wongkaew, pathologist, Department of Agriculture, Khon Kaen
Dr. Montien Sompee, agronomist, Somjintana Toomsaen, breeder, Department of Agriculture, Khon Kaen
Chalaem Rompruekse, agronomist, Department of Agriculture, Khon Kaen,
Sopone Kittisin, pathologist, Department of Agriculture, Khon Kaen
Vuthisak Boothanu, pathologist, Department of Agriculture, Khon Kaen