Innovative Procedures to Protect Therapeutic Foods from Aflatoxins in Developing Nations
Approach
The goals of this project were to develop and implement the production of peanut-based ready-to-use therapeutic foods (RUTF) for reversing childhood malnutrition in Haiti and their use is being extended to support HIV-infected individuals. An issue was that peanuts, being an important ingredient in a selected RUTF, can contain harmful amounts of aflatoxins, mycotoxins produced when contaminated by Aspergillus species. These carcinogens have anti-nutritive effects causing stunting of growth in children, immuno-suppression and acute liver damage. It is noted that HIV progression could be enhanced by aflatoxins because it plays a role as an immune-suppressant. Research in Haiti has within the goals to establish procedures to exclude aflatoxins in a RUTF, Medika Mamba (a vegetable oil, sugar, milk powder, peanut paste and vitamin/mineral mix).
Achievements
In Haiti, Peanut CRSP supported development of specialized equipped laboratories, trained technicians and implemented farm to market processes in a special coordinated effort to sort and monitor from field to processing removal of damaged, high aflatoxin contaminated peanuts. Results from preliminary questionnaires were used in Port au Prince and the North to create newer, better diet interviews in Creole and French.
Aflatoxin levels of peanut acquisitions were studied for 24 months. Blood samples taken from a clinic indicated that adults were ingesting aflatoxins. The results of the aflatoxin training produced high quality peanuts with aflatoxin profiles at reduced levels to below U.S. and European standards (5ppb) in peanuts and peanut products. The process enabled the NGO-Meds and Foods for Kids to reduce in like manner the aflatoxin content in their peanut-based ready-to-use therapeutic foods (RUTFs), Medica Mambo. The results are reversing childhood malnutrition in thousands of children with a product that does not suppress immunity, interfere with nutrient absorption, and cause liver cancer.
The process began of contacting manufacturers to offer advice on product improvement. A compliant manufacturer in Cap Haitien used acquisition and sorting techniques learned at our collaborating RUTF manufacturer, a small indication that techniques are and will be transferable. Work delayed by the earthquake will continue to determine the extent of aflatoxicosis in pregnant women seeking testing in AIDS clinics, which suggests a nutritional approach to HIV intervention. Although also delayed by the January 2010 earthquake, urine samples have been taken from children to study aflatoxin levels in malnourished children.
Fast, lower cost ways of assessing biomarkers have been developed, some of which can be used in Haiti. Biomarkers for aflatoxin ingestion can be determined in urine from pregnant women and malnourished children.
Research under this project has demonstrated that utilizing Peanut CRSP-recommended practices, and evolving new practices developed with support and guidance from Peanut CRSP-created laboratories and Peanut CRSP-educated technicians result in the safe production of peanut products of very high microbial quality, virtually free of mycotoxins in a country with very few resources, difficult logistical circumstances, from a raw peanut supply with a very high level of contamination. RUTF and other high value products do not need to be imported, they can be made locally, increasing the educational, workforce, and industrial capacity of the country (in this case Haiti) that needs the products to reduce the nutritional consequences of extreme poverty. The cost of monitoring and disposing of subpar quality products are far higher when the major incoming ingredient(raw peanuts from local harvest) is heavily contaminated with mycotoxins than when there are relatively few peanuts to reject. For this reason a major consequence of the results concerning monitoring peanut quality is a shift in emphasis from merely catching contamination at the factory gate and loading dock to preventing contamination with aflatoxin and chemicals needed to control it upstream in the field. Methods have been developed to remove most of the aflatoxin from peanut oil and peanut press cake from seed rejected for probable aflatoxin content.
Evidence was compiled through 2012 that peanuts are the most important source of ingested and metabolized aflatoxin in a Haitian population and that corn contributes as well. Detectible levels of aflatoxin biomarkers in their bloodstream were found in 135 out of 178 subjects tested. Haitian staff, once educated about the importance of aflatoxin control and how to accomplish it, can reduce the concentration of this toxin in the general commercial peanut product stream and virtually eliminate it from high value, medical quality therapeutic foods. Peanut and peanut products continued to be monitored from farms and markets; aflatoxin levels continue to fall where processors have been make aware of the problem, but new processors still sell products with very high levels of aflatoxin and most exceed U.S standards. A few are producing products at or near 20ppb aflatoxin. Infrastructure and personnel are in place, and with continued training and advice, government laboratories could monitor aflatoxin in the food chain; but in general, the laboratories are non-functional. This could be accomplished by the project in a few months for less than $100,000. If the U.S. support groups are serious about transferring research and health functions from NGOs and aid agencies to the Haitian Government, this represents an excellent and viable opportunity.
Lead Scientist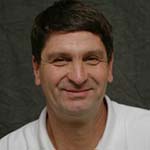 Dr. Dan Brown
GHESKIO Centers
Mr. Jean Pape
Meds & Foods for Kids
Mr. Louis Dumel
Ms. Andrea McCartney
Dr. Thomas Stehl
Dr. Patricia Wolff, M.D.