Entersorbent Intervention Therapies for Populations at risk for Aflatoxin Related Disease
Approach
The goals of this project were to determine the safety of NovaSil for human use to diminish human exposure to aflatoxin, confirm if nutrient absorption including vitamins A and E and Fe and Zn were affected, and to study the effectiveness of a more highly refined, uniform particle size NovaSil clay (UPSN) in further clinical trial in Ghana.
Achievements
To evaluate aflatoxins management strategies, investigators used both animal and human trials to evaluate the safety, effectiveness and acceptability of a refined Novasil (NS) product for the reduction of aflatoxin exposure in the diet. The investigators first compared effectiveness of numerous edible clays available in Ghana, which showed that the refined clay was the best binder of aflatoxins. Studies demonstrated that Uniform Particle Size NS (UPSN) was more desirable for further work due to uniformity between batches and enhanced palatability. USPN is refined for a food additive to a smaller and more uniform particle size with less quartz and larger particles that might influence palatability. Both animal and human intervention trials indicated that dietary inclusion of UPSN at levels equivalent to 0.25% in the diet did not result in overt toxicity and significantly reduced biomarkers of exposure to aflatoxins from urine and blood. Work in animals and humans has shown that NovaSil and UPSN clays do not have strong interactions with, nor interfere with, the utilization of important vitamins and minerals.
The mineral identification of edible clays collected in different markets in Ghana was completed in 2011, because these clays are suspected to contain higher levels of available heavy metals that could potentially affect human health. The in vitro sorption ability of five types of smectites was investigated. Preliminary data indicated that clays from the same mineral group as NS have a similar ability to sorb aflatoxins and fumonisins. NS and USPN, both montmorillonite clays, have been shown to have higher aflatoxin and fumonisin sorption capacities than the kaolinites, attapulgites, and xeolites. It is important to understand the specific characteristics and mechanism(s) of toxin sorption to clay surfaces that make montmorillonites the best enterosorbents for aflatoxin and fumonisin. These differences are discussed in recent publications.
A variety of strategies for reducing aflatoxincontamination in food and feed have been reported from various research sources. These include the use of competitive fungal species, establishing drought resistant crops, food processing and sorting and improved storage processes. However, none of these methods are suitable as therapy to alleviate acute aflatoxicosis and reduce lethality. Toxin enterosorbent intervention with clay has the capability to rapidly impact exposures and rescue individuals suffering from acute and sub-acute aflatoxicosis similar to those reported in Kenya in 2004 (where 317 people were hospitalized and 125 died due to aflatoxin consumption).
Lead Scientist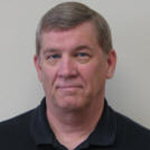 Dr. Timothy D. Phillips
Research Collaborators
Kwame Nkrumah University of Science and Technology
University of Alabama at Birmingham
University of Georgia
University of Ghana