Peanut CRSP Program Support
Approach
The purpose of this project was to allot and provide funds for program support, which includes cost of board of directors and technical committee meetings, and for the external evaluation team activities.
Achievements
The new phase was implemented in 2008. Much effort was required to put into place new projects and facilitate funding of awarded projects. Fiscal uncertainty relating to whether the program would be able to support all the projects intended resulted in the delay in the RFP for the processing sector projects, and the impact assessment project. Plans to update the web system were disrupted by staff loss and difficulties in recruiting a replacement programmer. The ME employed a student to undertake scanning of records into electronic format, and to assist the director in undertaking analysis of topics of interest.
Under the topics of interest, an analysis was started which tested the hypothesis that the consumption levels of aflatoxin prone foods would be correlated with the levels of mortality and morbidity associated with infectious diseases. Data was obtained from WHO and FAO and correlation between exposure risk and disease outcomes established. The result was that a strong association was discovered between HIV and maize consumption in Sub- Saharan Africa. Using liver and esophageal cancers as a signature of either aflatoxin or fumonisin, we established that the mostly important factor was fumonisin.
Lead Scientist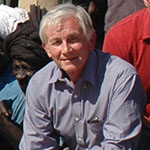 Dr. Jonathan H. Williams,
Director Peanut CRSP
Research Collaborator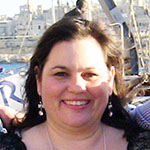 Dr. Carolyn Fonseca,
Assistant Director Peanut CRSP

Institution

Griffin, GA USA
Research Location
International
Duration
09/26/2007 - 12/31/2012
Focus
Cross-cutting Information, Training, Management

Award No.
AID-ECG-A-00-07-0001
Sub-Award Amount
$476,490
More about this Project


Peanut CRSP Connecting HIV and Mycotoxins