Aflatoxin free Peanut-based Recovery and Functional Food
Approach
The goals of this project were to develop techniques to remove aflatoxins from weaning foods and RUTF foods via new and unique processing technologies, including the addition of probiotic cultures and HSCAS (NovaSil) clay. Projected outcomes were to help resolve malnutrition issues affecting adults, children and infants due to food shortages, food insecurity, conflicts, and infectious diseases including HIV/AIDS.
Achievements
Low viscosity, drinkable pre-enzyme digested ready-to-use therapeutic foods (RUTFs), highly nutritious, and easily digestible, formulations have been developed in Ghana and Uganda. In Ghana, the formulation is made with peanuts, cowpeas and rice ingredients, all major crops in this country. In Uganda, a number of crops, peanuts, amaranth, orange-fleshed potatoes, cowpeas, sesame, corn millet, sorghum and bananas are included. The nutrient-rich, microbial safe, and stable-long shelf life foods were fortified with vitamins A, C, and zinc. The physical (functional) chemical (including essential amino acids), energy, and sensory properties of the formulations meet international food and nutrition standards for human use. The addition of probiotic cultures and HSCAS clay (NovaSil) to remove aflatoxin contamination are planned for additional nutritional quality. Under the direction of a nutritionist, test feeding studies of the RUTF formulations are underway. Projected outcomes are to help resolve malnutrition issues affecting adults, children and infants due to food shortages, food insecurity, conflicts, and infectious diseases including HIV/AIDS.
Thereis pending outreach to commercial companies in 2011 that will set the stage for the production of the project formulas for RUTF at distribution scale. Animal and human studies are currently underway to evaluate and confirm the nutritional and health-promoting efficacy of project-developed products, and if confirmed the project will have shown the foundation for the design and production of targeted foods for any at-risk population anywhere in the world.
The establishment of the Mother Administered Nutritive Aid (MANA) company in Georgia has provided an invaluable opportunity to link with a non-profit company, manufacturing peanut butter-based RUTF for sale, to NGOs such as WHO and USAID for distribution in areas with severe malnutrition. The stage is set for a formal agreement between the company and both the Peanut CRSP project and the UGA Food Product Innovation and Commercialization Center. It is anticipated that joint research proposals will provide funding for developing new forms of RUTFs and RUSFs and that UGA pilot plant facilities will be able to produce amounts of these products for evaluation prior to large scale production.
In summary, the research culminated with the production of the RUTF and RUSF (Ready to Use Supplemental Foods) in adequate quantities for chemical-nutritional and sensory analysis as well as a large scale human feeding trial. Results indicate that the overall strategy of designing, producing, and thoroughly evaluating computer generated, nutritionally optimized, least cost products was sound and feasible. These products can be made from indigenous crops in Africa (and elsewhere) without the need for expensive, imported milk or other animal products, although supplementary vitamins, minerals and possibly key amino acids (e.g. lysine) must also be supplied. The resulting products were acceptable, nutritious and producible by available, appropriate technologies such that outreach to entrepreneurs to allow commercialization is now feasible. The training efforts (graduate and short-term) have developed the expertise in Ghana and Uganda to continue the work.
At least twelve different RUTF/RUSF products have been designed and produced by feasible processing technologies and at moderate to large pilot scale in the U.S., Ghana, and Uganda. This information is available to private food companies, ministries of health, NGOs, etc. to facilitate the large scale production of these products.
Lead Scientist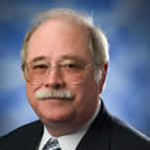 Dr. Robert D. Phillips
Research Collaborators
Institut d'Economie Rurale, Laboratoire de Nutrition Animale
Dr. Konimba Bengaly
Dr. Bamory Diarra
Dr. Mme Cisse Traore
Makerere University
University of Georgia
University of Ghana
Partner Institution

Research Locations
Ghana, Uganda
Duration
09/22/2007 - 12/31/2012
Focus
Consumer Values

Award No.
AID-ECG-A-00-07-0001
Sub-Award Amount
$ 535,000