Southern Africa Peanut Value Chain Interventions
Aflatoxin Management Interventions, Education, and Analysis at Various Steps within the Value Chain
This project addresses a wide range of production, post-harvest handling, and processing issues relative to peanuts in Malawi, Zambia, and Mozambique that can impact aflatoxin contamination levels, yield, and profitability. By studying interventions at different steps in the value chain and the cumulative effect of those efforts, researchers can compare their success against traditional production and marketing practices.
Malawi has a strong history of research on peanut through ICRISAT, the Department of Agriculture Research at Chitedze Research Station, and Lilongwe University of Agriculture and Natural Resources (LUANAR), but farmers still struggle to bountiful crops of high-quality, low-aflatoxin peanuts. Additional agencies such as NASFAM (National Small Farmer Association of Malawi), the Ministry of Agriculture, Exagris, Afri-Nut, TWIN of the U.K., the Clinton Development Initiative and others are all engaged in further evaluation of production, processing, and marketing strategies as well as farmer education. Improved cultivars are available, but the lack of an effective seed program limits availability. High aflatoxin contamination exacerbate the problem by reducing farmers' incentive to implement current production recommendations and limits commercial processing and marketing.
Building on peanut research and collaboration already in place in Malawi, the project takes a comprehensive approach to problem-solving and effective technology transfer, while working to incorporate research in Zambia and Mozambique to create a regional project providing research data on a wider scale.
Lead Scientist

Dr. Rick L. Brandenburg, William Neal Reynolds Distinguished Professor
Research Collaborators
Afri-Nut
Chitedze Agriculture Research Service
Community Markets for Conservation
Eastern Province Farmer's Cooperative Ltd
Exagris Africa Ltd
IKURU Farmers Cooperative
International Crops Research Institute for the Semi-Arid Tropics
Dr. Tilahun Amede
Dr. Sabine Homann - Kee Tui
Dr. Kai Mausch
Dr. Samuel Njoroge
Dr. Patrick Okori
Dr. Moses Siambi
Lilongwe University of Agriculture & Natural Resources - Bunda Campus
Dr. Trust Donga

Dr. Joseph Dzanja
Dr. Wellam Kamthunzi
Dr. Agnes Mbach Mwangwela
Mozambique Institute of Agricultural Research
North Carolina State University
Twin and Twin Trading Ltd
University of Florida
University of Georgia
Dr. Koushik Adhikari
Dr. Timothy Brenneman
Dr. Manjeet Chinnan
Dr. Wojciech Florkowski
Dr. Jonathan Williams
University of Zambia
Dr. Alice Mweetwa
Dr. John Shindano
Valid Nutrition
Virginia Polytechnic Institute and State University
Zambia Agriculture Research Institute
Dr. Kennedy Kanenga

Mr. Lutangu Makweti

Partner Institution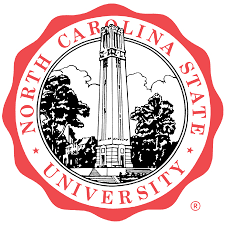 Research Locations
Malawi, Mozambique, and Zambia
Duration
June 30, 2014 - July 31, 2017
Award No.
AID-ECG-A-00-07-0001
Sub-Award Amount
$1,135,901