Ghana Peanut Value Chain Interventions
Using Applied Research and Technology to Minimize Aflatoxin Contamination and Increase Production, Quality and Marketing of Peanut in Ghana
Through the value chain project, researchers in the U.S. and Ghana work with plant breeders, farmers, processors and others to find and implement improvements that increase yield and quality of peanuts grown in the region, while discouraging aflatoxin contamination.
Improving production with pest-resistant cultivars, adequate soil fertility and plant nutrition, and synchronization of peanut growth with soil moisture can increase yield and quality and minimize aflatoxin contamination.
Adequate and timely drying of peanut minimizes the production of additional aflatoxin as the crop is stored prior to marketing. Effective processing can also reduce aflatoxin prior to purchase and consumption. By determining current practices by farmers, conducting research to mitigate aflatoxin and improve peanut quality, and transferring appropriate technology, researchers can increase productivity, profits, food safety and quality of peanuts.
Research into aflatoxin contamination in Ghana is taking place in nine villages in the northern and central parts of the country (Kpongu, Sillbelle-Sorbelle and Tamale in northern Ghana and Drobonso and Ejura in central Ghana near Kumasi) with 8-10 farmers in each village.
Research is conducted at two institutions associated with the Savanna Agricultural Research Institute (SARI) and at the Crops Research Institute (CRI) to develop appropriate production and pest-management strategies and to evaluate new germplasm suitable for the region.
Lead Scientist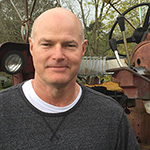 Dr. David L. Jordan, Professor
Research Collaborators
CSIR-Crops Research Institute
Dr. James Asibuo
Dr. Grace Bolfrey-Arku
Dr. Awere Ansong Dankyi
Dr. Moses Brandford Mochiah
Dr. Michael Owusu-Akyaw
CSIR-Savanna Agriculture Research Institute
Dr. Mumuni Abudulai
Dr. S.S. Buah
Dr. Jessie Naab
Heflin and Associates, LLC
Kwame Nkrumah University of Science and Technology
Dr. Richard Akromah
Dr. William Otoo Ellis
North Carolina State University
University of Connecticut
University for Development Studies
University of Florida
Dr. Kenneth Boote
Dr. John Erickson
University of Georgia
Dr. Koushik Adhikari
Dr. Timothy Brenneman
Dr. Jinru Chen
Dr. Manjeet Chinnan
Dr. Robert Phillips
Dr. Jonathan Williams
University of Ghana
Virginia Polytechnic Institute and State University
Partner Institution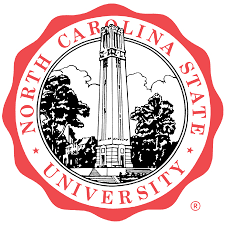 Research Location
Duration
May 13, 2014 - July 31, 2017
Award No.
AID-ECG-A-00-07-0001
Sub-Award Amount
$1,091,445