Southern Africa Pre-harvest Value Chain Analysis
Productivity and Profitability Growth in Peanut Production: A Farm Level Analysis in Malawi, Mozambique and Zambia
By collecting data about the economic impacts different production practices have on farmers in Malawi, Mozambique, and Zambia, the project boosts productivity and increases food safety, food security, and farm income in the partner countries. The work is done in close collaboration with the Southern Africa Value Chain and Integrated Breeding Projects.
Peanut farms in Southern Africa don't make much money, in part because of low yields. By analyzing the farm-level costs and benefits of different treatments designed to reduce aflatoxin, the project can increase peanut quality and prices received by farmers.
Researchers also are analyzing data from the World Bank Living Standard Measurement Studies-Integrated Surveys on Agriculture (LSMS-ISA) and variety data generated by the Integrated Breeding Project to evaluate how the farm benefits from improved seed varieties, particularly in Uganda and Malawi.
Lead Scientist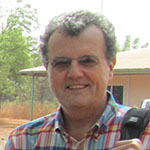 Dr. Boris Bravo-Ureta, Professor
Research Collaborators
Chitedze Agriculture Research Service
Lilongwe University of Agriculture & Natural Resources - Bunda Campus
Dr. Trust Donga
Dr. Joseph Dzanja
Dr. Wellam Kamthunzi
Dr. Agnes Mwangwela
Mozambique Institute of Agricultural Research
University of Georgia
University of Zambia
Dr. Alice Mweetwa

Dr. John Shindano
Partner Institution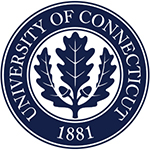 Research Locations
Duration
December 12, 2014 - July 31, 2017
Award No.
AID-ECG-A-00-07-0001
Sub-Award Amount
$118,725