Haiti Peanut Value Chain Interventions
Production to Consumption - Technologies to Improve Peanut Production, Processing, and Utilization in Haiti
Peanuts are an important part of Haitian diet and help alleviate malnutrition through peanut-based Ready-to-Use Therapeutic Food or RUTF. Farms in Haiti cannot supply enough high-quality, safe peanuts to supply the nonprofits that make RUTF, however.
Researchers are evaluating all aspects of peanut, from production to drying and storage to marketing. The project enhances the availability of genetic resources though a seed-increase program and by curating important peanut germplasm. By exploring labor-saving devices and harvesting equipment, the project works to make production more efficient. Evaluating existing infrastructure, the program looks for ways to improve peanut handling, drying and long-term storage to yield a high-quality, safe crop.  
Best management practices and strategies reach growers in villages throughout northern Haiti, particularly through a depot network partnership with the Acceso Peanut Enterprise Corporation.
Women are important in the production of peanuts in many parts of the world, and the project measures their impact in Haiti during all phases of production.
Through aflatoxin-testing facilities, re-training Haitians in how to measure and avoid aflatoxin in their diet, finding alternative markets for aflatoxin-contaminated peanuts, scientists are working to improve food safety.
Lead Scientist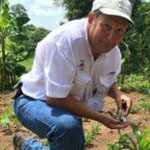 Dr. Greg MacDonald, Professor of Agronomy and Weed Science
Research Collaborators
Cornell University
Frank's Designs for Peanuts, LLC
Meds & Food for Kids
North Carolina State University
University of Florida
University of Georgia
Dr. Timothy Brenneman
Dr. Robert Kemerait
Dr. Genti Kostandini
Dr. Rajapopalbabu Srinivasan
Partner Institution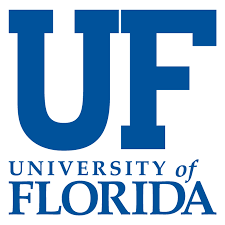 Research Location
Duration
December 11, 2013 - July 31, 2017
Award No.
AID-ECG-A-00-07-0001
Sub-Award Amount
$813,486