Interventions to Decrease Mycotoxin Risks
Producer and Consumer Interventions to Decrease Peanut Mycotoxin Risk in Ghana
How do technology and economic incentives work together to prevent aflatoxin contamination of crops?
Researchers are giving a randomly selected group of farmers in Ghana the materials and information with the best potential to prevent aflatoxin development in crops.
At the market-level, the project works with local groundnut buyers to offer a premium for groundnuts that pass a safety criteria. Producers are made aware of the potential customers for safe groundnuts, and what the standards are to qualify for the price premium.
Since women constitute more than 48% of the agricultural labor force in Ghana and buy groundnuts to make paste and extract oil, questionnaires and interventions consider gender differences. In this way, scientists attempt to capture the gender dynamic around reasons why or why not individuals or households adopt measures to control aflatoxin.
Lead Scientist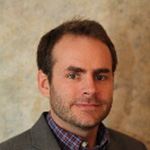 Dr. Nicholas Magnan, Assistant Professor
Research Collaborators
International Food Policy Research Institute
Dr. Gissele Gajate-Garrido
Dr. Vivian Hoffmann
University for Development Studies
Dr. Grace Motley
Dr. Nelson Opoku
University of Georgia
University of Ghana
Institution

Research Location
Duration
February 4, 2014 - July 31, 2017
Award No.
AID-ECG-A-00-07-0001
Sub-Award Amount
$275,658