Translational Genomics to Reduce Pre-Harvest Aflatoxin Contamination of Peanut
The goal of the project is to associate molecular variation with resistance to pre-harvest aflatoxin contamination on a genome-wide scale and to begin to utilize this information in breeding programs. To achieve the goal, both genotyping and highly replicated phenotyping of genetic resources and populations for aflatoxin contamination were pursued.
Genotyping with genome-wide SNP (single- nucleotide polymorphism) markers was enabled by peanut genome sequence information, both from cultivated tetraploid genotypes as well as diploid progenitors of the tetraploid.
Genetic populations were developed in India, Senegal and the USA. Phenotyping was done under controlled field conditions in Niger, Senegal and the US.
Lead Scientist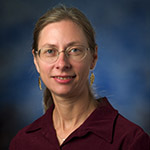 Dr. Peggy Ozias-Akins, Professor
Research Collaborators
International Crops Research Institute for the Semi-Arid Tropics
Dr. Haile Desmae
Dr. Pasupuleti Janila
Dr. Khera Pawan
Dr. Hari Upadhyaya
Dr. Rajeev Varshney
Dr. Farid Waliyar
Institut Senegalais de Researches Agricoles/Centre National de Recherches Agronomiques
Dr. Issa Faye

Dr. Daniel Fonceka  
USDA-ARS Coastal Plain Experiment Station
University of Georgia
Dr. David Bertioli

Dr. Scott Jackson

Institution
University of Georgia, Tifton GA USA
Research Locations
India, Niger, and Senegal
Duration
November 1, 2013 - July 31, 2017
Award No.
AID-ECG-A-00-07-0001
Sub-Award Amount
$614,623