Mycotoxin Detection in Dried Blood
Development and Validation of Methods for Detection of Mycotoxins Exposure in Dried Spotted Blood Samples (DBS)
The goal of this project is to establish and validate methods for measuring major mycotoxin biomarkers, especially for aflatoxin-lysine adduct, in human dried blood spot (DBS) samples for supporting urgent needs of nutrition impact and intervention studies conducted in Asia and Africa countries by PMIL, as well as the Nutrition Innovation Laboratory at Tufts University.
The methods are being validated and applied to assess susceptibility factors in determination of human aflatoxicosis, to evaluate the linkage between aflatoxin exposure and human nutrition deficiency and growth retardation and developmental inhibition in children.
Lead Scientist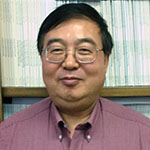 Dr. Jia-Sheng Wang, Professor and Department Head
Research Collaborators
Cornell University
Eduardo Mondlane University
International Crops Research Institute for the Semi-Arid Tropics
National Small Holder Farmers Association of Malawi
Tufts University
Dr. Jeffrey Griffiths
Dr. Patrick Webb

University of Georgia
Dr. Timothy Brenneman
Dr. Bob Kemerait
Dr. Lili Tang
University of Ghana
Dr. Nii-Ayi Ankrah
Mr. Justus Kumi
Zambia Agriculture Research Institute
Institution

Research Locations
Ghana, Haiti, Malawi, Mozambique, and Zambia
Duration
September 26, 2013 - July 31,2017
Award No.
AID-ECG-A-00-07-0001

Sub-Award Amount:
$630,772