RNAi Silencing of Aflatoxin Synthesis
Silencing of Aflatoxin Synthesis Through RNA Interference (RNAi) in Peanut Plants
The overall goal of this project is to use RNA interference (RNAi) to reduce aflatoxin contamination of peanut seeds.
PMIL funds the study of genetic diversity of fungus that produces aflatoxin in crops. Paired with research funded by the NBCRI, the work could transform peanut plants to stop attached fungus from creating toxin.
For the genetic diversity studies, samples were analyzed from Ethiopia, Kenya, Malawi, Uganda, Zambia and the US and fingerprinted using sequences within the aflatoxin synthesis gene cluster.
Several African scientists working on the project visited the National Peanut Research Laboratory (NPRL) in Dawson, Ga., for hands-on training.
Three African peanut varieties (CG 7, JL 24 and ICGV 90704) are being transformed at Kenyatta University in Nairobi, Kenya, using RNAi molecular constructs provided by NPRL.
Lead Scientist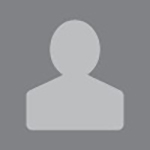 Dr. Renee S. Arias, Research Pathologist
Research Collaborators
Auburn University
Haramaya University
International Crops Research Institute for the Semi-Arid Tropics
Kenyatta University
National Crops Resources Research Institute
USDA-ARS National Peanut Research Laboratory
Dr. Phat Dang
Dr. Marshall Lamb
Dr. Victor Sobolev
 USDA-ARS Genomics and Bioinformatics Research Unit
Partner Institution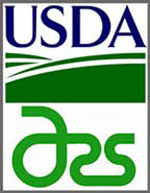 Research Locations
Ethiopia, Kenya, Malawi, Mozambique, Uganda, Zambia
Duration
February 1, 2014 - July 31, 2017
Award No.
AID-ECG-A-00-07-0001
Sub-Award Amount
$339,933