Mycotoxin Detection Options
Aflatoxin in peanut and peanut products: comparative study on analytical methods for detection of aflatoxin
There are numerous methods to measure aflatoxin levels and no one method is considered standard for testing peanuts. Even among PMIL collaborators, different evaluation methods have been reported in individual studies, making the comparison of results difficult. This project conducted a systematic comparative study to evaluate and report existing/emerging analytical methods for aflatoxin determination in peanuts and peanut products. A blind test, in which the variety of peanut products was naturally and artificially contaminated with aflatoxin, was prepared to test the current available analytical methods within the collaborating institutions/analysis laboratories. Results from the project were helpful to document the existing methods, the advantages/disadvantages of each method, and which method is best for each objective.
This project compares existing analytical methods – Enzyme-Linked Immunosorbent Assay (ELISA), Fluorometric method, High Performance Liquid Chromatography (HPLC), lateral flow device (LFD), and the mReader – on the basis of ease of use (time required for sample prep, and interpretation), cost per sample, sensitivity, and repeatability to detect and monitor aflatoxin in peanut products.
Researchers then developed a recommended procedure to be adopted by PMIL projects across the program.
Lead Scientist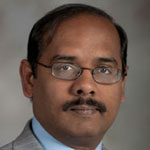 Dr. P. Kumar Mallikarjunan, Associate Professor
Research Collaborators
Chitedze Mycotoxin Laboratory
International Crops Research Institute for the Semi-Arid Tropics
Makerere University
Malawi Bureau of Standards
Uganda National Bureau of Standards
University for Development Studies
University of Georgia

Partner Institution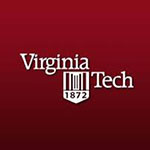 Research Locations
Ghana, Malawi, Mozambique, and Uganda
Duration
June 19, 2014 - July 31 2017
Award No.
AID-ECG-A-00-07-0001
Sub-Award Amount
$80,000