Gender in peanut production in Senegal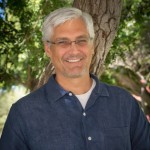 PI
Stuart Sweeney, professor
Department of Geography, University of California, Santa Barbara, CA
stuart.sweeney@ucsb.edu
Co-PIs
Jacqueline Banks, PhD candidate
Department of Geography, University of California, Santa Barbara
Santa Barbara, CA
jacquelinebanks@ucsb.edu
Sari Blakeley, PhD candidate
Department of Geography, University of California, Santa Barbara
Santa Barbara, CA
blakeley@ucsb.edu
Collaborators
Samba Mbaye, professor and director
Centre de Recherche pour le Développement Economique et Social Sanar, Sant-Louis, Senegal
sambambayeugbcrdes@gmail.com

Gender, fertility, and intra-household dynamics and resilience in the Senegalese peanut production chain
Area of Inquiry: Gender & Youth
Country focus: Senegal
Project length: 2 years
Budget: $395,841
The resilience of Senegalese peanut farming is dependent on complex intra-household relationships and gendered power dynamics. Women in these households balance work that involves gendered responsibilities and is complicated by a household structure including multiple wives and other relatives.
This project studies how the peanut value chain is impacted by the number of children a woman has, the power dynamics in her household and climate shocks that happen in the area.
The researchers are studying whether women who have more children are busier, so they participate less in peanut production and are less able to follow best farming practices.  Women who are expected to manage the household, as well as participate in peanut agriculture, have little leisure time, and researchers want to know how that impacts peanut production.
In order to better understand the mechanisms undergirding women's participation in peanut production, we propose to analyze the interaction of birth histories, household structure, and environmental data (precipitation, temperature) and activity specific engagement in household agricultural production, especially peanut production.