Time poverty among Ghanaian women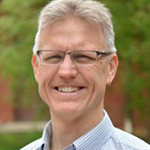 PI
Leland Glenna, professor of rural sociology
Department of Agricultural Economics, Sociology, and Education, Pennsylvania State University, University Park, PA
llg13@psu.edu


Co-PIs
Edward Martey, agricultural economist
CSIR-Savanna Agricultural Research Institute Tolon Rd, Nyankpala, Ghana
martey2@illinois.edu

Doris Kavenaa Puozaa, gender specialist and research scientist
CSIR-Savanna Agricultural Research Institute Tolon Rd, Nyankpala, Ghana
doriskanp@gmail.com

Paige Castellanos, assistant research professor
Office of International Programs, College of Agricultural Sciences, The Pennsylvania State University University Park, PA
pxd171@psu.edu

Richard Oteng-Frimpong, plant breeder,
CSIR-Savanna Agricultural Research Institute, Nyankpala, Ghana
kotengfrimpong@gmail.com
Janelle B. Larson, associate professor
Agricultural Economics, Penn State Berks, Reading, PA
JBL6@psu.edu
Leif Jensen, Distinguished Professor of Rural Sociology and Demography, Department of AESE
The Pennsylvania State University, University Park, PA
lij1@psu.edu

Time poverty among women smallholders in Ghana: Implications for gender priorities in the peanut value chain
Area of inquiry: Gender & Youth
Country focus: Ghana
Project length: 3.5 years
Budget: $436,961
Peanut is widely grown, drought resistant, and in demand. But poor seeds, limited inputs, pests and disease, limited access to technology, and lack of financing for inputs and labor limit productivity. Women are the primary producers and processors of peanuts, but men generally make decisions about marketing and the use of income from peanuts. It is also a labor-intensive crop, with time constraints at critical points in production. This is relevant because women are likely to be time poor in Ghana.
Penn State and the Savannah Agricultural Research Institute (SARI) are studying women's time poverty (defined as insufficient time to take on new tasks and responsibilities) and its influence on women's participation in the peanut value chain, and developing and evaluating strategies to enhance that participation.
Specifically, the project pursues four objectives:
1) Measuring women's and men's time use (focusing on women) and expand the understanding of time poverty in relation to peanut production;
2) Inventorying time-saving and time-enhancing technologies and, using focus groups to evaluate the technologies and gender-integrated farmer field schools as the key outreach mechanism, we will disseminate those technologies with the greatest promise of enhancing women's participation in peanut production;
3) Measuring whether the interventions enhance women's capacity to participate in the peanut value chain and, thereby, household wellbeing; and
4) Building capacity at SARI, by training to SARI staff on gender-integrated research, as well as train practitioners on gender-integrated outreach, emphasizing the selection and distribution of technologies that alleviate women's time poverty.