Optimized Shrub System for Peanut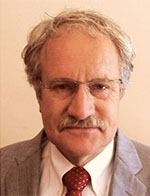 Principal Investigator
Richard P. Dick
School of Environment and Natural Resources
The Ohio State University, Columbus, OH, USA
dick.78@osu.edu
Co-PIs
Ibrahima Diedhiou
University of Thies, Thies, Senegal
ibrahima_diedhiou2003@yahoo.fr
Issa Faye
ISRA/CNRA, Bambey, Senegal
issfaye2001@yahoo.fr
Idrissa Wade
University of Thies, Thies, Senegal
iwade@univ-Thies.sn
Alfred Kouly Tine
ISRA/CNRA, BP 53 Bambey, Senegal
aktine13@yahoo.fr
Amanda Davey
The Ohio State University, International Programs in Agriculture, Columbus, OH, USA
davey.22@osu.edu
Optimized Shrub System (OSS): An innovation for landscape regeneration and improved resilience for the peanut-basin of Senegal
Areas of Inquiry: Value-Added Gains
Country Focus: Senegal
Project Length: Four years
Budget: $349,937
This project aims to further refine the Optimized Shrub System (OSS), which increases shrub density resulting in greater peanut production. Improved food and nutrition security, agroecosystem sustainability and resilience, and women's empowerment is the expected outcome of this project.
Specific objectives of the project are to:
1) gather information and design local OSS using participatory surveys and focus sessions to learn about various topics,
2) measure the effectiveness of OSS adoption by conducting on-farm trials with 20 households,
3) conduct component research to screen peanut varieties best adapted for OSS,
4) conduct targeted outreach campaigns, and
5) train one PhD and three MS students as change agents on the forefront of OSS scaling.