PMIL students show off their research plots
By Allison Floyd
University of Georgia, Peanut & Mycotoxin Innovation Lab
Students at Lilongwe University of Agriculture and Natural Resources recently showed professors from the U.S. and Malawi their research plots to get feedback on the progress and direction of their master's projects.
PMIL supports dozens of students in partner countries in Africa and Haiti, enabling them to receive a degree or training either at home or in the U.S. and contribute to the research capacity of their region.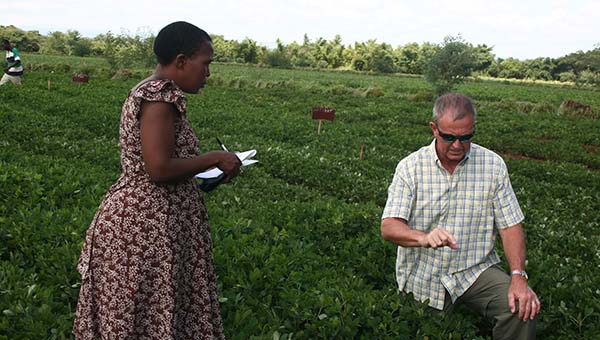 North Carolina State University professor and PMIL lead researcher Rick Brandenburg looked over plots planted by three LUANAR students – Andrew Abraham and Chancy Bahat Sibakwe, who work out of Chitedze Research Center, and Lydia Mkandawire, who is growing peanuts at two Exagris-Africa farms.
The students are studying how certain farming practices and growing conditions – factors such as planting date and soil conditions, plant spacing and drought stress – affect yield and the amount of mold-caused aflatoxin that appears in the harvested nuts.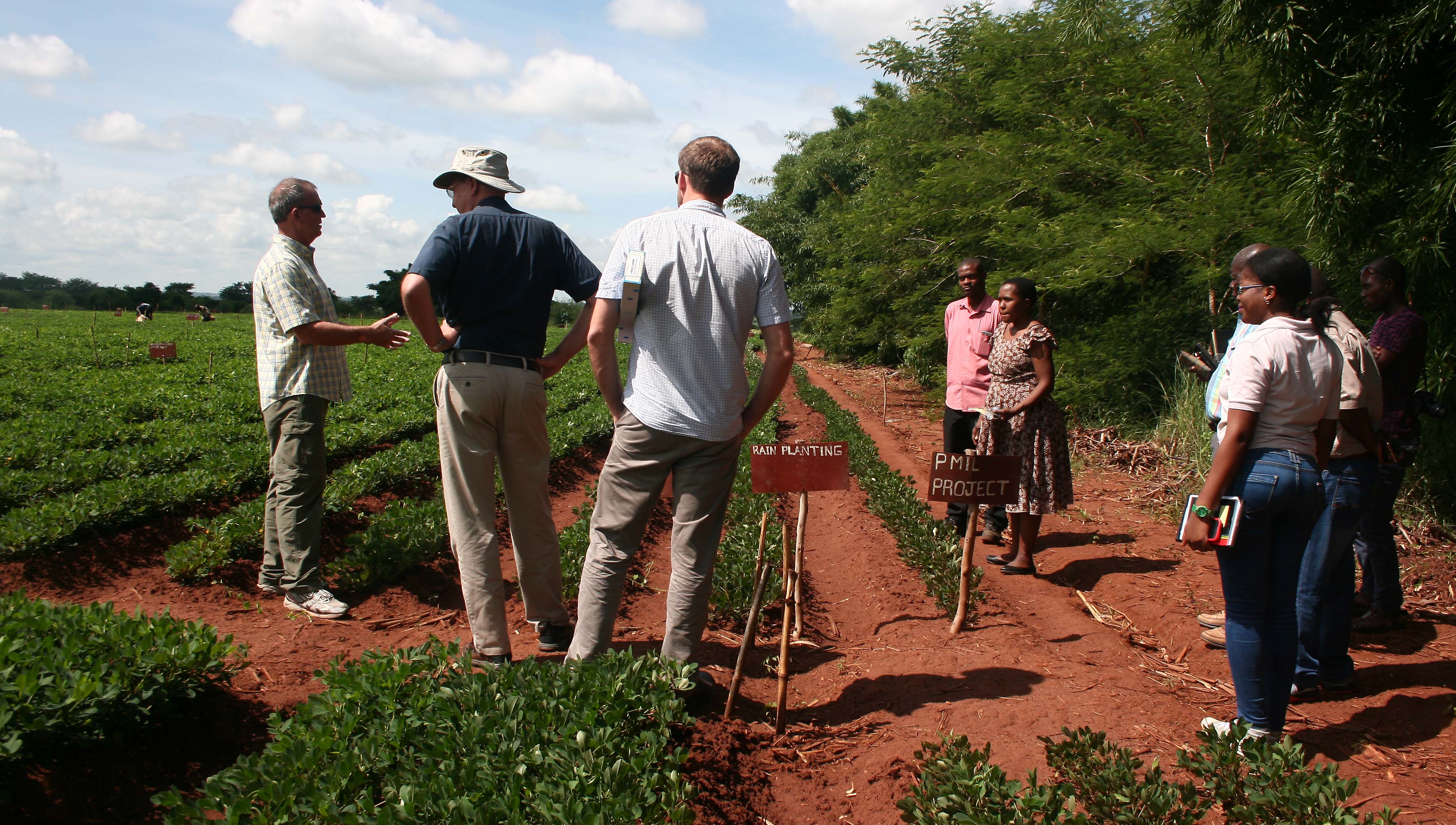 PMIL Director Dave Hoisington and Assistant Director Jamie Rhoads, joined by LUANAR professor Vincent Saka and others, also gave feedback on the progress of the students' work.
Check out photos of the students' work at Chitedze Research Center near Lilongwe by clicking here or see Mkandawire's work at Exagris by clicking here.
Published April 06, 2016