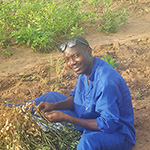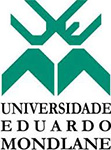 Nationality: Malawian
Discipline: Crop Protection
Degree: MSc
Institution: Eduardo Mondlane University in Maputo
Background
Zuza grew up in rural southern Malawi, where the family farm paid his university fees through proceeds from groundnuts, maize, soybeans, and pigeon peas.
He returns to the farm during busy seasons and intends to work in agricultural extension after graduation.
"Most of the time, I am there to help out, but sometimes in the wet season, if there are pests and diseases, I am able to help out," he said. Crop protection has always interested him and is where he plans to invest his time.
"I want to work in crop protection extension. I know there are lots of people doing (plant) breeding, and that's important. But, what about after those varieties are introduced?
Current Research Project
Southern Africa Peanut Value Chain Interventions

Research Location
More about Zuza
From Malawi to Mozambique, Zuza wants to help farmers protect groundnut crop