Seed coat chemical markers
Principal Investigator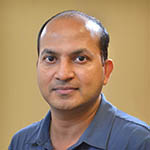 Venugopal Mendu
Department of Plant & Soil Science, Fiber and Biopolymer Research Institute (FBRI), Texas Tech University
venugopal.mendu@ttu.edu
Co-PIs
Mark D. Burow, Ph.D., Professor of Molecular Genetics
Department of Plant & Soil Sciences, Texas Tech University, Lubbock, TX
md.burow@ttu.edu
Hamidou Falalou, Ph.D., ICRISAT Sahelian Centre, BP 12404, Niamey, Niger
f.hamidou@cgiar.org
Hari Kishan Sudini,
International Crops Research Institute for the Semi-Arid Tropics (ICRISAT), Patancheru, India
H.Sudini@cgiar.org
Collaborators
Theophilus Tengey, Nicholas Denwar, and Oteng-Frimpong
Savanna Agricultural Research Institute, P. O. Box 52, Tamale, Ghana
Richard Akromah
College of Agriculture and Natural Resources, Kwame Nkrumah University of Science and Technology (KNUST), Kumasi, Ghana
rakromah@yahoo.com
Rajeev Varshney
International Crops Research on Semi-Arid Tropics (ICRISAT), Patancheru,  India
R.K.Varshney@cgiar.org
Developing Aspergillus flavus-resistant peanut using seed coat biochemical markers

Area of inquiry: Varietal Development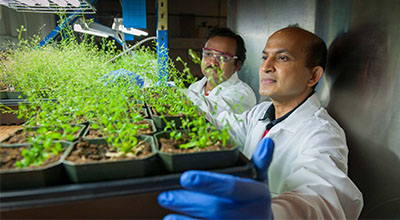 Country focus: India, Niger 
Project length: Three years
Budget: $299,740
The project studies the development of the seed coat of peanut and whether increasing naturally occurring biochemicals in the seed coat can increase the resistance to A. flavus, the fungus that can produce aflatoxin.
The aim of the project is to fortify the seed coat with cell wall/antimicrobial compounds to confer pre- and post-harvest A. flavus resistance in peanut.
Specific objectives of the project are to:
1) discover seed coat biochemical(s) associated with A. flavus resistance,
2) develop biochemical Marker Assisted Selection (bMAS) pipeline for breeders in target countries, and
3) develop A. flavus resistant line(s) for field deployment in target countries.